How to choose the perfect bridal cover up
Wedding season is here! And if you are a bride you are probably very busy with the preparations...
I would like to help you take one thing off your list with some tips on how to choose a cover up for your wedding dress.
You may be looking for a cover up to wear if its a bit chilly or for modest reasons. Or maybe you need something to add some bling to your white dress!
So here is my recommendations for the 4 styles you could go with:
Style: The Shawl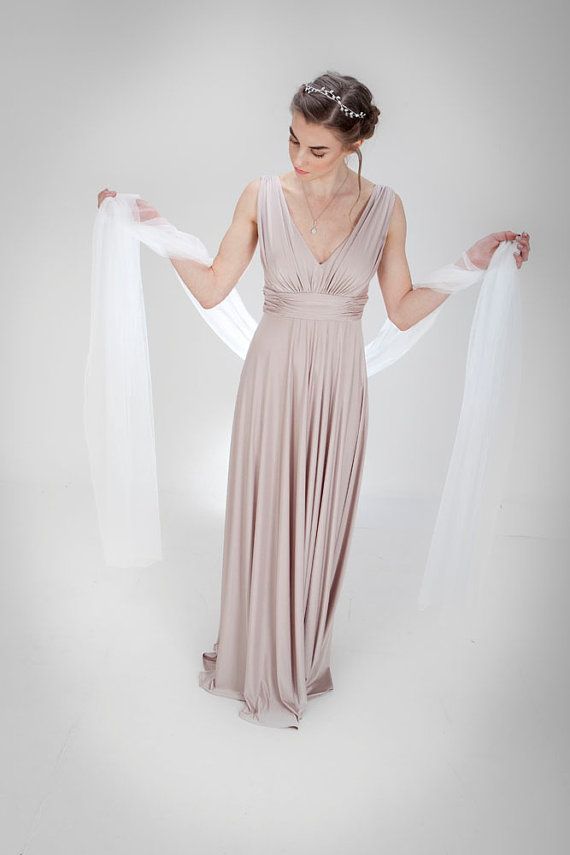 The shawl is a big piece of fabric with or with out fringe at the ends, it can be heavy or light, in a triangle shape or a rectangle. Crocheted or Pashmina.
Who should wear it?
Great for quickly throwing over your shoulders, for pictures and for having for easy ons and offs.
Not so good if you plan on dancing.... since it may easily slide off...
Style: The cardigan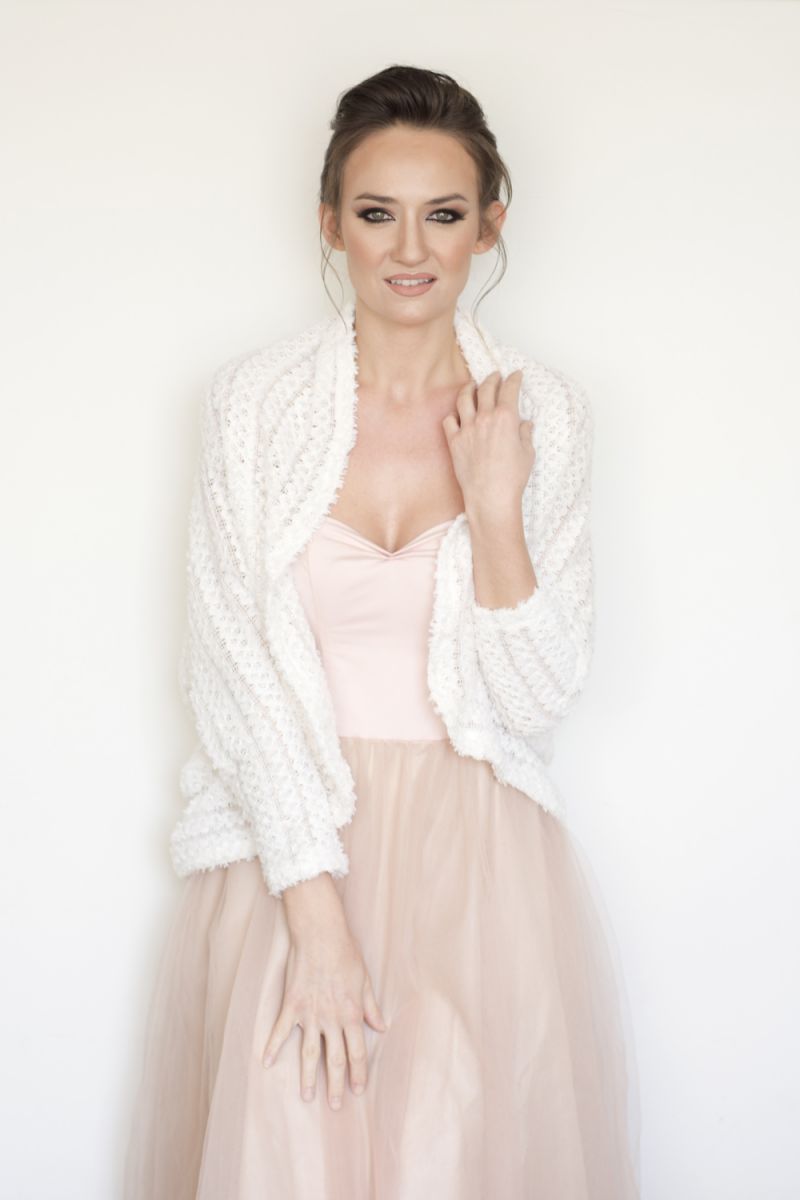 The cardigan is long with 3/4 sleeves or full length. It will give you full cover up in many places and keep you warm.
Who should wear it?
This option is great for a winter wedding. It's big and covers you in all the right places. Even though it could be made from light fabrics as well as winter fabrics, I would choose it for spring, fall and winter weddings and less for summer. since it has a lot of fabric and covers you up pretty well!
Style: The caplet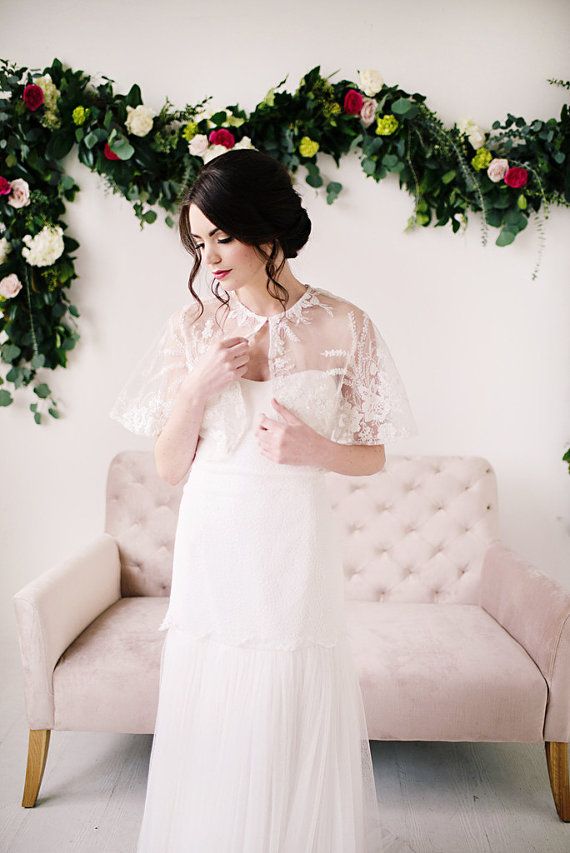 The caplet is as it sounds- A cape! It can be closed in the front or it could have a small opening for cleavage.
Who should wear it?
This cover up goes great with a sleeveless wedding dress, and if you are looking for a romantic old fashion kind of look. It will stay on for dancing and may even twirl around as you dance :)
Style: The batwing bolero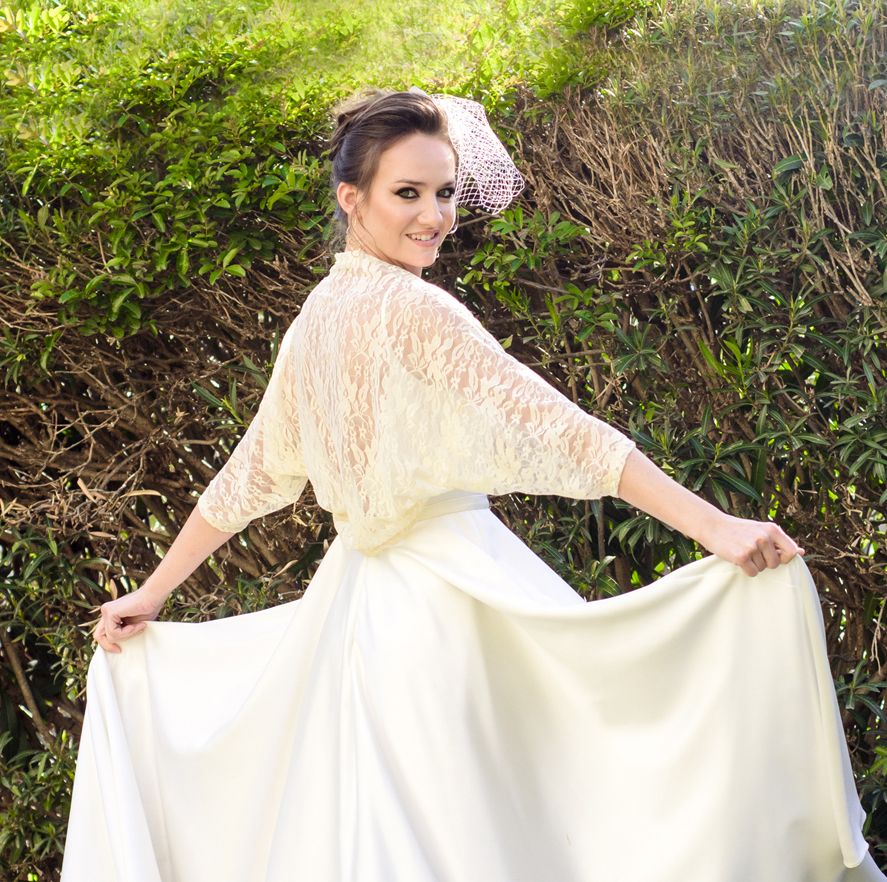 The batwing bolero is my personal favorite :) The bolero is like a combo between a shawl and a cardigan. It is light and breezy and it has sleeves. This way you have the perfect combo of a cover up that stays on and yet is airy and won't be too much fabric or clingy.
Who should wear it?
This is the perfect cover up for a bride who will be moving around a lot, dancing, talking and having fun!
It will stay on and be very comfy you might even forget that you are wearing it :)
There you have it 4 styles of wedding cover ups.
So which one will YOU choose...?
If you have any questions feel free to contact me!
Shira